Participating in the exhibition is one of the effective ways for companies to open up new markets, so how to get more effective customers on the exhibition site? A good exhibition design is easier to attract visitors into the booth. Let's take a look at the following aspects when designing a bright exhibition.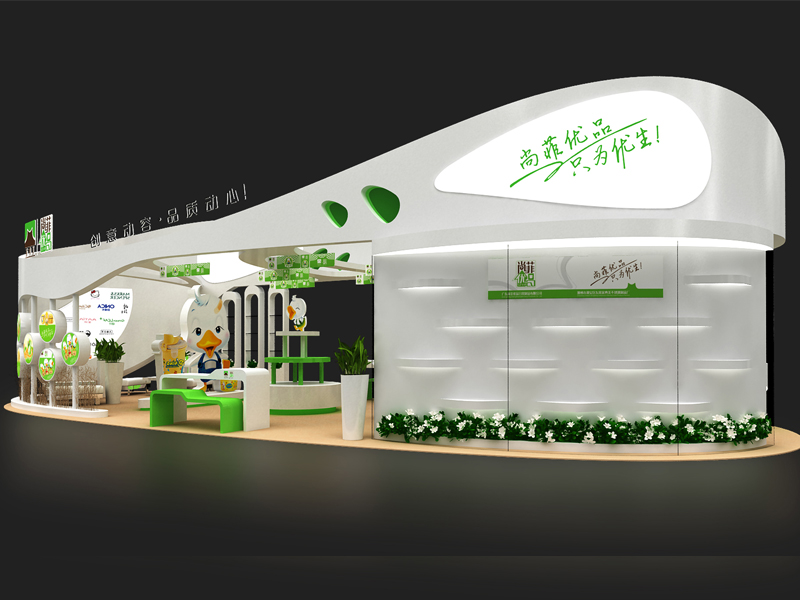 First,Choose a good target from the audience, catch the interest of the target audience in time, observe their reaction at any time, and take care of the audience's emotions. We should take the audience's perspective as the main reference when making a booth design so that our stand will leave a unique impression on the audience.
Second,In the process of arranging the exhibition, the arrangement of the flow of people is also extremely import.They hope to introduce a large number of accurate people through various methods when company attends exhibition. Therefore,we must fully understand the exhibition's products and the targeted flow of people before making the exhibition stand design, so as to attract the target audience.
Third,we should design attractive and eye-catching signs around the exhibition booth. The content should be easy to stimulate the memory of the audience.It can make people remember it even after the exhibition.
Fourth,Consider the overall space, and have a general understanding of the number of exhibitors including the number of staff. When making a exhibition stand design, you must remember not to be overcrowded. No matter how exciting the content of the exhibition is, a crowded exhibition booth will greatly reduce the audience's interest. Enough and spacious space will make people feel relaxed.
We should pay attention to above points when we make a booth design. You will make your booth more attractive when you have done it as above.
YiMu Exhibition was founded in 2003, providing one-stop solution for all exhibition and event related needs all over the world. Our core businesses include trade show booth design and booh construction, event and conference management, official construction and exhibition hall services. We have the ability to undertake and create unique concepts at all levels.
For more information:https://www.stand-build.com/contact-us/