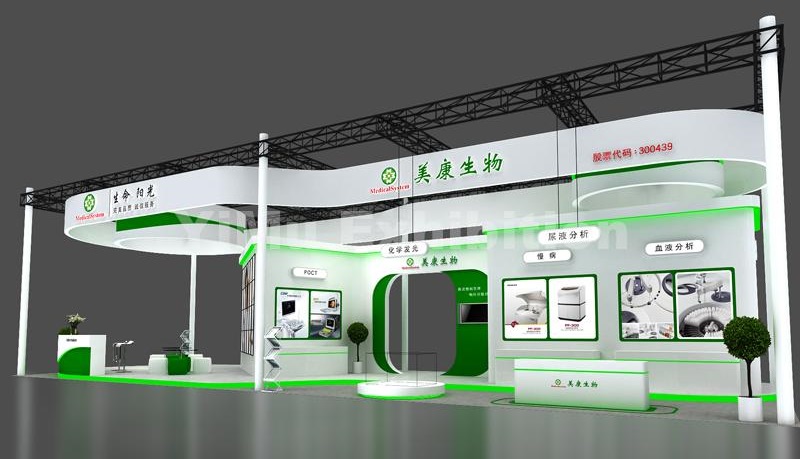 Are you still worried about how to select an exhibition stand contractor? Now YiMu Exhibition will give you a detailed explanation. I hope the following content can help you to select the right exhibition design company.
First, Distance selection
What should be thought of when choosing an exhibition design company is the cost problem. So we should choose a closer company. This can greatly reduce our costs, save unnecessary expenses, and will not delay time. A large proportion of the cost can be saved in the process, and if we have any problems on opening days, we can get a quick response.
Second, successful cases
Choosing an experienced exhibition design company has a great impact on us. The experience company's processing schedule and service form will be more standardized when encountering problems. Through the analysis of successful cases, we can quickly identify the goal, avoid misunderstandings, and get rid of the pain points of others. Therefore, it is very necessary to choose an experienced company for booth design. We can analyze based on the company's success stories to see if it meets our needs. 
Third,types of service
When choosing an exhibition design company, choose a company with more comprehensive service content. We can achieve one-stop service, avoid the participation of more manufacturers, and make communication difficult, and the teamwork ability will be poor. It will delay or even put aside things. Fortunately, for a company to make a comprehensive choice, on the one hand, the cost will be relatively low, on the other hand, it will reduce the interaction between us and the manufacturer, and the company will not be able to blame each other.
The above points are what we should pay attention to when choosing an exhibition design company. We can conduct various investigations in relevant industries in the market, and choose based on the feedback of other users. I believe that through the requirements of the above points, we will find satisfaction. And suitable for our exhibition design company.
YiMu Exhibition was established in 2003,we are dedicated to providing exhibition stand design and booth construction for various company,we are an one of leading exhibition stand contractor in China.We will make your custom stands more attractive by unique trade show booth ideas.We are your best choice in exhibition design company.Call us for your next exhibition project. We have been into this industry for more than two decades.