Company : Zhejiang Yanpeng Non-woven Machinery Co.,Ltd
Square: 72m²
Venue:Shanghai World Expo Exhibition & Convention Center
Exhibition :SINCE 
Description:Shanghai International Nonwovens Exhibition became the biggest and most prominent nonwovens exhibition in Asia. The exhibition will present the whole chain industry, from nonwoven raw materials to production machinery, and is widely used in medicine, baby care, fashion, décor, automotive industries and more.
Yanpeng is a professional non-woven production line manufacturer which engaged in development and production for many years.It will participate in this trade fair.YiMu Exhibition will provide booth design and booth construction for it.An attractive booth is very important for exhibitors.
Yimu Exhibition will show you how to create a creative trade show booth idea.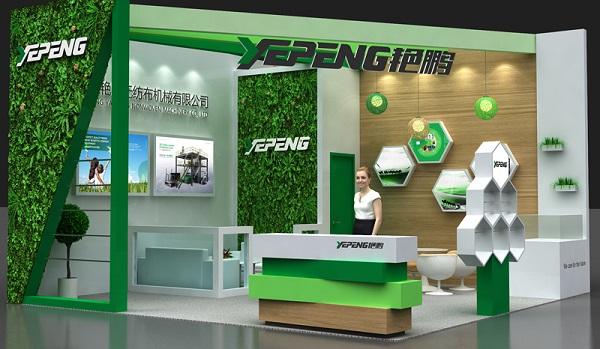 First,The logo should be placed in a very eye-catching place so that customers can see your company brand at a glance.
Second,The use of light can make up for the lack of light in the exhibition, and at the same time can highlight the products displayed effectively.
Third,Determine the exhibition design plan as early as possible, which can effectively avoid the rush of the late development time and allow time to modify some small details.
YiMu Exhibition is a China stand builder with modern machine,which will make your custom stands in high quality.
Further Information:info@stand-build.com