Company : Hetai
Square: 100m²
Venue:Shanghai New International Expo Centre
Exhibition :Wonder Festival Shanghai(WF)
Description:WF is the largest hand-made model exhibition in the world.WF is held every year in Shanghai, Guangzhou and Chengdu.
YiMu Exhibition is official construction for Wonder Festival Shanghai(WF),we will provide trade show booth design and booth construction for many exhibitors.YiMu Exhibition was established in 2003.We are dedicated to supplying your unique exhibition stand design and booth construction.Most important is that we are top exhibition company in China.And we are appointed contractor for CIIE.
We will design your custom stand from the following aspects: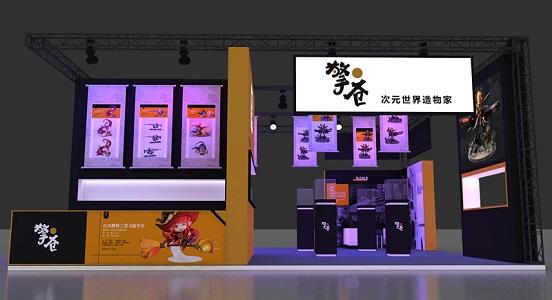 First,Focus on the creation of corporate products and images, and enhance brand communication and attention;
Second,Professional designers and experienced engineers can create your brand visual identity successfully.
Third,We provide you with personalized and customized creative booth design.
Fourth,From pre-consultation to post-construction, we have a one-stop solution, efficient and fast service, and customer satisfaction is our goal.
Further Information:info@stand-build.com