For the company, attending the exhibition not only helps to promote the company's brand image, but also can make more partners at the exhibition, thereby increasing the profit of the company. If it can attract a large number of people to eexhibition booth, Then, it will also achieve twice the result with half the effort. Next, let us explore tips to help your trade show events successfully.
First,exhibition booth selection
A good position can attract the attention of audience, and it can also promote the corporate image. Therefore, when building a booth, many factors such as the size of the booth need to be considered. For example, if the booth is at the entrance or the corner, it will attract more people into exhibition booth.
Second,trade show booth design
A unique trade show booth design can attract a large number of people to visit, so it will naturally bring more popularity to the company's products. Therefore, when designing the booth, attention should be paid to the use of colors, the beauty of the collocation, and its lighting and decoration.
Third, trade show activities
In the exhibition, in addition to the image color of the booth will attract a large number of people. If you give a small gift, it will also attract more people. This is a small skill required when promoting the corporate brand image. Not only does it bring people to the company, but it also helps to promote the company's brand by selling products.
Fourth,exhibition booth interaction
The construction of the booth is mainly to attract the attention of the public, so at the exhibition, you can interact with the visitors through some performance programs, because everyone will be full of curiosity about novelties and performances, which will increase visits and the sense of experience.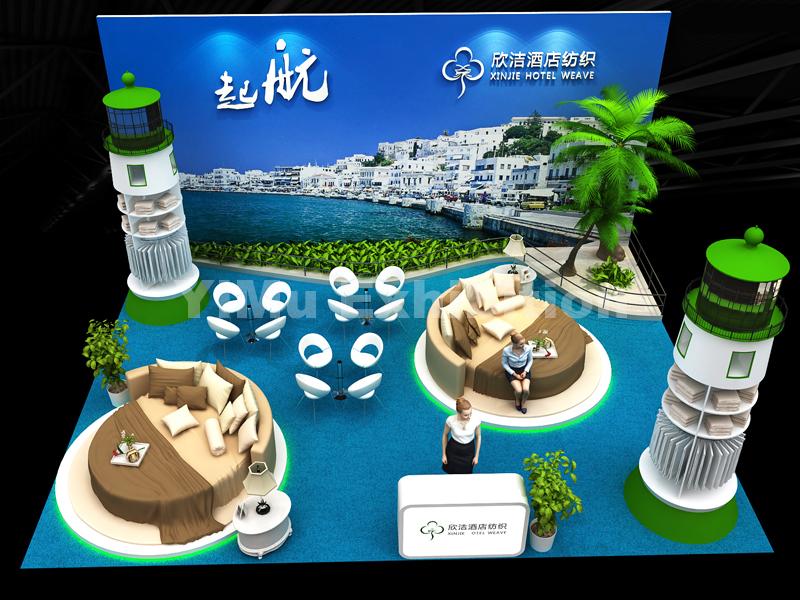 About China exhibition company
YiMu Exhibition is one of the reliable exhibition design company dedicated to offering remarkable exhibition stand design and exhibition booth construction services for the clients.YiMu Exhibition will help you save cost and make your trade show events more successful by recycled materials and unique trade show booth design.We are your best your choice for your trade show booth design and fabrication.