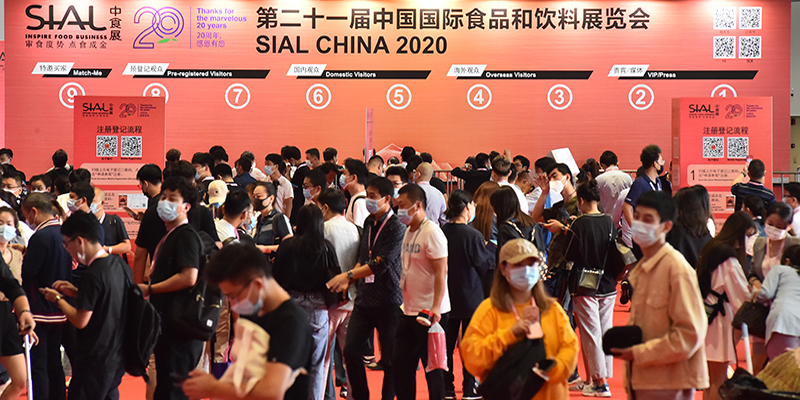 About SIAL China
Asia's largest food and beverage innovation exhibition, SIAL China, is strategically located in Shanghai, a gateway to Asia, and a global center of finance and innovation.
Since 2000, SIAL China has served as a launchpad for food and beverage companies looking to expand abroad, and inspiring food business though sharing valuable insights and trends, connecting exhibitors and buyers, hosting industry-recognized events, and celebrating innovation.
In 2021, SIAL China will once again held in Shanghai New International Expo Center (SNIEC) from 18th to 20th May, 2021. 
About OSBORNE
The history of Osborne began at the end of the eighteenth century, when Mr. Thomas Osborne went to the province of Cadiz in southern Spain to work in wine. In 1772, Mr. Osberg set up a wine cellar named after his surname in the nearby port of Santa Maria. The initial aim was to brew Sherry for export to the UK. The business continues to this day and is a 100% family business. It is now jointly owned by the sixth and seventh generations of the Ao Sibao family, and has hired domestic and international professional teams for management.
After two centuries of development, the Ao Sibao Group has grown from a sherry cellar to a large Spanish company with an international reputation for spirits, wine and gourmet products, and its products are exported to more than 60 countries. At present, the main products and brands of Aosbo Group in China are: Montecillo, Solaz, Carlos I, Nordes and 5J Iberian Ham (5J Cinco Jotas).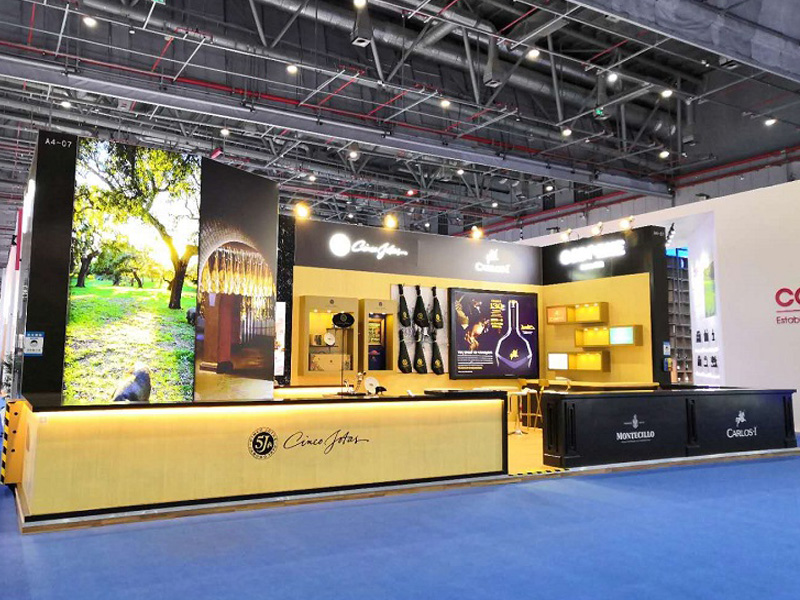 About exhibition stand design and build Shanghai
YiMu Exhibition is one of leading exhibition stand design and build Shanghai with 17+ years experience,we offer your unique trade show booth design and high quality booth construction,most important is that we can make your custom stand more attractive,we are your best your choice in selecting exhibition company.
Get more project:https://www.stand-build.com/exhibition-stand-construction/